Features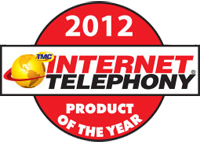 Flexible ISDN BRI and FXS/FXO Port Combinations—Connect analog phone/fax, answering machines, intercom stations, and ISDN-PBX systems with combinations of 4 to 8 FXS, up to 4 FXO, and/or 2 to 8 BRI interfaces.
Proven Interoperability—SIP interop with major IP PBX, softswitch, and VoIP service providers. Over 100,000 SmartNode deployments worldwide. ISDN/PSTN compliance in nearly every country.
G.SHDSL, Fiber, or ADSL Broadband Access—4-wire 11.4-Mbps G.SHDSL.bis, 100-Mbps fiber, or 24-Mbps ADSL WAN interface.
QoS and Security—Deliver secure, toll-quality voice communications with Patton's DownStreamQoS™ with adaptive traffic management and shaping—plus secure voice-over-VPN with AES/DES strong encryption.
Transparent Telephony Features—Complex number manipulation and mapping for seamless integration with existing infrastructures, CLIP, CLIR, hold, transfer and much more.
Fax that Works—T.38, SuperG3 Fax, enhanced G.711 fax and modem bypass provide reliable fax over VoIP networks using traditional analog or IP-based fax end stations.
High-Precision Clock—Delivers DECT PBX interoperability and reliable fax performance.
Supported by SmartNode™ Redirection Service: A free service enabling zero-touch mass deployments for Service Providers and Distributors with auto-provisioning servers (Learn More).

SmartNode™ Awards
Overview

The SmartNode™ 4670 offers Broadband Providers flexible combinations of ISDN BRI, analog FXS/FXO, and Ethernet/IP interfaces with G.SHDSL, fiber, or ADSL broadband access to deliver a unique, single box CPE solution allowing Enterprises to IP-enable their legacy ISDN-PBX and analog phone/fax/answering machine and audio-intercom systems.
Providing 4 Ethernet, 2 to 8 BRI, 4 to 8 FXS, and up to 4 FXO ports, the SN4670 inter-connects any Ethernet switch, ISDN PBX or IP-data network to support 8 to 16 simultaneous VoIP calls using SIP, FXS/FXO or BRI signaling. In addition, the built-in 11.4-Mbps 4-wire G.SHDSL, 100-Mbps fiber, or 24-Mbps ADSL interface provides seamless WAN access.
Like every SmartNode™, the SN4670 supports every industry-standard CODEC to deliver toll-quality voice on every call. Adding session border controller capabilities, the SN4670 includes IP transcoding for up to 8 SIP channels. The Unified Communications Agent™ (UCA) provides any-to-any multi-path switching (simultaneous SIP, H.323, ISDN, and POTS calls with routing and conversion between TDM/PSTN and IP/Ethernet networks—plus T.38 and SuperG3 FAX). VoIP-over-VPN with voice encryption provides secure voice and data via IPsec with AES/DES strong encryption and automated keying via Internet Key Exchange (IKE). In addition, advanced call-router functionality includes least-cost call routing with flexible dialed-number plan support.
The SmartNode survivability suite combines PSTN fallback, SIP Registrar and IP-link redundancy to ensure business continuity in case the IP network fails. Patton's DownStreamQoS™ delivers the advantage of clear, uninterrupted voice-and-data communication. Furthermore, SmartNode's unique high-precision clock delivers first-line IP telephony service in demanding ISDN and DECT environments with reliable FAX and modem performance. In addition, SmartNode delivers a smooth transition to VoIP with strong number portability support accepting incoming calls from the PSTN throughout the VoIP service provider's number porting process.
The SmartNode 4670 reduces hardware costs, simplifies network architecture, and streamlines service and deployment for service providers. Providing BRI, FXS/FXO, and 10/100 Ethernet with G.SHDSL, fiber, or ADSL broadband access in a single box, the SN4670 delivers secure, prioritized unified communications.
Applications
Convert Legacy PBX and FAX to VoIP

Specifications
Capacity: Up to 16 simultaneous VoIP or T.38 fax calls (depending on the model)
BRI Voice Connectivity: 2/4/8 BRI So ports, RJ-45 • NT/TE configurable per port • Built-in line power on each port (total 4W) • DSS1, Q.921, Q.931. NTT-64 • Point-point and pointmultipoint • Optional QSIG support*
FXS/FXO Voice Connectivity: 4/8 FXS ports • 2-wire Loopstart on RJ-11/12 • short haul loop 1.1km @3REN • EuroPOTS (ETSI EG201188) • programmable AC impedance, feeding, ring and on-hook voltage • Caller-ID FSK and ITUV.23/Bell 202 generation • FSK & shuttered dial tone MWI
Voice Processing: Codec G.711 a-law/mu-law, G.723, G.729ab, G.726, G727, T.38 fax relay (9.6 k, 14.4 k) • G.711 transparent fax and bypass • Transcoding for up to 12 channels
Call Routing and Services: Regular expression call routing and manipulation • number blocking • short-dialing • digit collection, distribution and hunt groups
LAN/WAN Connectivity: 4 x 10/100BaseT Ethernet WAN • Auto-MDI-X • DHCP Client • PPPoE Client (multi-session) • IP Multi-Netting access control lists • DMZ port
Broadband Access
G.SHDSL: 4-wire G.SHDSL ITU-T G.991.2, Annex A,B, F, G • Up to 11.4 Mbps • PPPoE • 8PVCs, each UBR, CBR or VBR-rt selectable • I.610 OAM F4/F5 support • G.994.1

ADSL: ADSL2+ ITU-T G.992.5, Annex A, M, B • Up to 24 Mbps • PPPoE • PPPoA • IPoA • 8 PVCs, each UBR, CBR or VBR-rt selectable • I.610 OAM F4/F5 support • G.994.1 (G.hs)
Fiber: SFP slot for fiber WAN uplink • 100Base-T and GigE support • Up to 8 VLANs • PPPoE
IP Quality of Service: Voice priority • DownStreamQoS™ • traffic management, shaping policing • IEEE 802.1p, TOS, DiffServ labeling • IEEE 802.1Q, VLAN tag insertion/deletion 4,096
Management: Web/HTTP, CLI with local console & remote Telnet access • TFTP configuration & firmware loading • SNMP MIB II and product MIB • Secure auto provisioning for firmware & unit/subscriber configuration • Built-in diagnostic tools (trace, debug, call generator)
Power & Packaging: Desktop metal chassis
Dimensions: 11.0W x1.5H x 7.0 D in. (28.0W x3.9H x 18.0D cm)
Weight: < 30 oz (850g)
Internal Power: 100–240VAC (50/60 Hz)
Power Consumption: < 15W
Operating Temperature: 32 to 104° F (0 to 40°C)
Operating Humidity: up to 90%, non-condensing
Compliance: EMC: EN55022 and EN5502 • Safety: EN 60950 • CE • FCC Part 15 Class A; Part 68; CS-03
Ordering Information
#
Model #
Description
Availability
1
SN4670/4BIS8V2GS/EUI
(Taking pre-orders, shipping in November) SmartNode G.S IAD, 4 BRI, 8 VoIP calls; 4 LAN/WAN Ethernet Ports ; G.SHDSL, External 100-240 power
Available to Order; Coming Soon
2
SN4670/4BIS8VA/EUI
(Taking pre-orders, shipping in November) SmartNode ADSL IAD, 4 BRI, 8 VoIP calls; 4 LAN/WAN Ethernet Ports; External 100-240 power
Available to Order; Coming Soon
3
SN4670/4JS4JO8V2G/EUI
SmartNode EFM IAD, 4 FXS, 4 FXO, 8 VoIP calls; 4 LAN/WAN Ethernet Ports ; EFM (4-wire), External 100-240 power
Available to Order; Coming Soon

Accessories

4
SN4670/4JS4JO8V4G/EUI
SmartNode EFM IAD, 4 FXS, 4 FXO, 8 VoIP calls; 4 LAN/WAN Ethernet Ports ; EFM (8-wire), External 100-240 power
Available to Order; Coming Soon

Accessories

5
SN4670/4JS4JO8VF/EUI
SmartNode IAD, SFP, 4 FXS, 4 FXO, 8 VoIP calls; 4 LAN/WAN Ethernet Ports ; SFP, External 100-240 power, clock
General Availability

Accessories

6
SN4670/8JS8V2G/EUI
SmartNode EFM IAD, 8 FXS, 8 VoIP calls; 4 LAN/WAN Ethernet Ports ; EFM (4-wire), External 100-240 power
Available to Order; Coming Soon

Accessories

7
SN4670/8JS8V4G/EUI
SmartNode EFM IAD, 8 FXS, 8 VoIP calls; 4 LAN/WAN Ethernet Ports ; EFM (8-wire), External 100-240 power
Available to Order; Coming Soon

Accessories

8
SN4670/8JS8VF/EUI
SmartNode IAD, SFP, 8 FXS, 8 VoIP calls; 4 LAN/WAN Ethernet Ports ; SFP, External 100-240 power, clock
General Availability

Accessories

9
SN4671/2BIS2JS2JO8V2G/EUI
SmartNode EFM IAD, 2 BRI, 2 FXS, 2 FXO, 8 VoIP calls; 4 LAN/WAN Ethernet Ports ; EFM (4-wire), External 100-240 power, high-precision clock
Available to Order; Coming Soon

Accessories

10
SN4671/2BIS2JS2JO8V4G/EUI
SmartNode EFM IAD, 2 BRI, 2 FXS, 2 FXO, 8 VoIP calls; 4 LAN/WAN Ethernet Ports ; EFM (8-wire), External 100-240 power, high-precision clock
Available to Order; Coming Soon

Accessories

11
SN4671/2BIS2JS2JO8VA/EUI
SmartNode ADSL IAD, 2 BRI, 2 FXS, 2 FXO, 8 VoIP calls; 4 LAN/WAN Ethernet Ports ; ADSL2+ (Annex A,B,M), External 100-240 power, high-precision clock
General Availability

Accessories

12
SN4671/2BIS2JS2JO8VF/EUI
SmartNode IAD, SFP, 2 BRI, 2 FXS, 2 FXO, 8 VoIP calls; 4 LAN/WAN Ethernet Ports ; SFP, External 100-240 power, high-precision clock
General Availability

Accessories

13
SN4671/2BIS4JS8V2G/EUI
SmartNode EFM IAD, 2 BRI, 4 FXS, 8 VoIP calls; 4 LAN/WAN Ethernet Ports ; EFM (4-wire), External 100-240 power, high-precision clock
Available to Order; Coming Soon

Accessories

14
SN4671/2BIS4JS8V2GS/EUI
SmartNode G.S IAD, 2 BRI, 4 FXS, 8 VoIP calls; 4 LAN/WAN Ethernet Ports ; 4-wire G.SHDSL, External 100-240 power, high-precision clock
General Availability

Accessories

15
SN4671/2BIS4JS8V4G/EUI
SmartNode EFM IAD, 2 BRI, 4 FXS, 8 VoIP calls; 4 LAN/WAN Ethernet Ports ; EFM (8-wire), External 100-240 power, high-precision clock
Available to Order; Coming Soon

Accessories

16
SN4671/2BIS4JS8VF/EUI
SmartNode IAD, SFP, 2 BRI, 4 FXS, 8 VoIP calls; 4 LAN/WAN Ethernet Ports ; SFP, External 100-240 power, high-precision clock
General Availability

Accessories

17
SN4671/4BIS4JS12V2G/EUI
SmartNode EFM IAD, 4 BRI, 4 FXS, 12 VoIP calls; 4 LAN/WAN Ethernet Ports ; EFM (4-wire), External 100-240 power, high-precision clock
Available to Order; Coming Soon

Accessories

18
SN4671/4BIS4JS12V4G/EUI
SmartNode EFM IAD, 4 BRI, 4 FXS, 12 VoIP calls; 4 LAN/WAN Ethernet Ports ; EFM (8-wire), External 100-240 power, high-precision clock
Available to Order; Coming Soon

Accessories

19
SN4671/4BIS4JS12VA/EUI
SmartNode ADSL IAD, 4 BRI, 4 FXS, 12 VoIP calls; 4 LAN/WAN Ethernet Ports ; ADSL2+ (Annex A,B,M), External 100-240 power, high-precision clock
General Availability

Accessories

20
SN4671/4BIS4JS12VF/EUI
SmartNode IAD, SFP, 4 BRI, 4 FXS, 12 VoIP calls; 4 LAN/WAN Ethernet Ports ; SFP, External 100-240 power, high-precision clock
General Availability

Accessories

21
SN4671/4BIS4JS4JO12V2G/EUI
SmartNode EFM IAD, 4 BRI, 4 FXS, 4 FXO, 12 VoIP calls; 4 LAN/WAN Ethernet Ports ; EFM (4-wire), External 100-240 power, high-precision clock
Available to Order; Coming Soon

Accessories

22
SN4671/4BIS4JS4JO12V2GS/EUI
SmartNode G.S IAD, 4 BRI, 4 FXS, 4 FXO, 12 VoIP calls; 4 LAN/WAN Ethernet Ports ; 4-wire G.SHDSL, External 100-240 power, high-precision clock
General Availability

Accessories

23
SN4671/4BIS4JS4JO12V4G/EUI
SmartNode EFM IAD, 4 BRI, 4 FXS, 4 FXO, 12 VoIP calls; 4 LAN/WAN Ethernet Ports ; EFM (8-wire), External 100-240 power, high-precision clock
Available to Order; Coming Soon

Accessories

24
SN4671/4BIS4JS4JO12VA/EUI
SmartNode ADSL IAD, 4 BRI, 4 FXS, 4 FXO, 12 VoIP calls; 4 LAN/WAN Ethernet Ports ; ADSL2+ (Annex A,B,M), External 100-240 power, high-precision clock
General Availability

Accessories

25
SN4671/4BIS4JS4JO12VF/EUI
SmartNode IAD, SFP, 4 BRI, 4 FXS, 4 FXO, 12 VoIP calls; 4 LAN/WAN Ethernet Ports ; SFP, External 100-240 power, high-precision clock
General Availability

Accessories

26
SN4671/4BIS8JS16V2G/EUI
SmartNode EFM IAD, 4 BRI, 8 FXS, 16 VoIP calls; 4 LAN/WAN Ethernet Ports ; EFM (4-wire), External 100-240 power, high-precision clock
Available to Order; Coming Soon

Accessories

27
SN4671/4BIS8JS16V2GS/EUI
SmartNode G.S IAD, 4 BRI, 8 FXS, 16 VoIP calls; 4 LAN/WAN Ethernet Ports ; 4-wire G.SHDSL, External 100-240 power, high-precision clock
General Availability

Accessories

28
SN4671/4BIS8JS16V4G/EUI
SmartNode EFM IAD, 4 BRI, 8 FXS, 16 VoIP calls; 4 LAN/WAN Ethernet Ports ; EFM (8-wire), External 100-240 power, high-precision clock
Available to Order; Coming Soon

Accessories

29
SN4671/4BIS8JS16VF/EUI
SmartNode IAD, SFP, 4 BRI, 8 FXS, 16 VoIP calls; 4 LAN/WAN Ethernet Ports ; SFP, External 100-240 power, high-precision clock
General Availability

Accessories

30
SN4671/4BIS8V2G/EUI
SmartNode EFM IAD, 4 BRI, 8 VoIP calls; 4 LAN/WAN Ethernet Ports ; EFM (4-wire), External 100-240 power, high-precision clock
Available to Order; Coming Soon

Accessories

31
SN4671/4BIS8V2GS/EUI
Taking pre-orders, shipping in November) SmartNode G.S IAD, 4 BRI, 8 VoIP calls; 4 LAN/WAN Ethernet Ports ; G.SHDSL, External 100-240 power, high-precision clock
Available to Order; Coming Soon
32
SN4671/4BIS8V4G/EUI
SmartNode EFM IAD, 4 BRI, 8 VoIP calls; 4 LAN/WAN Ethernet Ports ; EFM (8-wire), External 100-240 power, high-precision clock
Available to Order; Coming Soon

Accessories

33
SN4671/4BIS8VA/EUI
SmartNode ADSL IAD, 4 BRI, 8 VoIP calls; 4 LAN/WAN Ethernet Ports ; ADSL2+ (Annex A,B,M), External 100-240 power, high-precision clock
General Availability

Accessories

34
SN4671/4BIS8VF/EUI
SmartNode IAD, SFP, 4 BRI, 8 VoIP calls; 4 LAN/WAN Ethernet Ports ; SFP, External 100-240 power, high-precision clock
General Availability

Accessories

35
SN4671/4JS4JO8VA/EUI
SmartNode ADSL IAD, 4 FXS, 4 FXO, 8 VoIP calls; 4 LAN/WAN Ethernet Ports ; ADSL2+ (Annex A,B,M), External 100-240 power, high-precision clock
General Availability

Accessories

36
SN4671/8BIS16V2G/EUI
SmartNode EFM IAD, 8 BRI, 16 VoIP calls; 4 LAN/WAN Ethernet Ports ; EFM (4-wire), External 100-240 power, high-precision clock
Available to Order; Coming Soon

Accessories

37
SN4671/8BIS16V2GS/EUI
SmartNode G.S IAD, 8 BRI, 16 VoIP calls; 4 LAN/WAN Ethernet Ports ; 4-wire G.SHDSL, External 100-240 power, high-precision clock
General Availability

Accessories

38
SN4671/8BIS16V4G/EUI
SmartNode EFM IAD, 8 BRI, 16 VoIP calls; 4 LAN/WAN Ethernet Ports ; EFM (8-wire), External 100-240 power, high-precision clock
Available to Order; Coming Soon

Accessories

39
SN4671/8BIS16VF/EUI
SmartNode IAD, SFP, 8 BRI, 16 VoIP calls; 4 LAN/WAN Ethernet Ports ; SFP, External 100-240 power, high-precision clock
General Availability

Accessories

40
SN4671/8JS8VA/EUI
SmartNode ADSL IAD, 8 FXS, 8 VoIP calls; 4 LAN/WAN Ethernet Ports ; ADSL2+ (Annex A,B,M), External 100-240 power, high-precision clock
General Availability

Accessories
Support Services
| | | |
| --- | --- | --- |
| Item Number | Item Description | Price |
| SVC-P-7x24-L | Premium Support with guaranteed response and remedy times 24x7. See your sales rep for details. Annual Subscription over 10,000 units deployed. | Contact us for availability and pricing. |
| SVC-P-7x24-M | Premium Support with guaranteed response and remedy times 24x7. See your sales rep for details. Annual Subscription 1,000 to 10,000 units deployed. | Contact us for availability and pricing. |
| SVC-P-7x24-S | Premium Support with guaranteed response and remedy times 24x7. See your sales rep for details. Annual Subscription up to 1,000 units deployed. | Contact us for availability and pricing. |
| SVC-P-SH-L | Premium Support with guaranteed response and remedy times for regional business hours support Mo-Fr. See your sales rep for details. Annual Subscription over 10,000 units deployed. | Contact us for availability and pricing. |
| SVC-P-SH-M | Premium Support with guaranteed response and remedy times for regional business hours support Mo-Fr. See your sales rep for details. Annual Subscription 1,000 to 10,000 units deployed. | Contact us for availability and pricing. |
| SVC-P-SH-S | Premium Support with guaranteed response and remedy times for regional business hours support Mo-Fr. See your sales rep for details. Annual Subscription up to 1,000 units deployed. | Contact us for availability and pricing. |
| SVC-ENHWAR1 | 1 Year Enhanced Warranty | Contact us for availability and pricing. |
| SVC-ENHWAR2 | 2 Year Enhanced Warranty | Contact us for availability and pricing. |
| SVC-ENHWAR3 | 3 Year Enhanced Warranty | Contact us for availability and pricing. |
| SVC-ENHWAR4 | 4 Year Enhanced Warranty | Contact us for availability and pricing. |
| SVC-ENHWAR5 | 5 Year Enhanced Warranty | Contact us for availability and pricing. |
| SVC-EXTWAR2 | 2 Year Extended Warranty | Contact us for availability and pricing. |
| SVC-EXTWAR3 | 3 Year Extended Warranty | Contact us for availability and pricing. |
| SVC-EXTWAR4 | 4 Year Extended Warranty | Contact us for availability and pricing. |
| SVC-EXTWAR5 | 5 Year Extended Warranty | Contact us for availability and pricing. |
| SVC-TECH-HOUR | Network technician hour rate for Pre-config services, after hours support etc? | Contact us for availability and pricing. |

Articles (PDF) -- Requires Adobe Acrobat to view
How Patton and Techlan Reti Transported Norbert Dentressangle to Converged IP-Communication
May 07, 2012

Certifications (PDF) -- Requires Adobe Acrobat to view
Declaration of Conformity - Regulatory Model No. - 13243D4-001 / SmartNode 46xy/abcde/m
December 31, 2012

Data Sheets (PDF) -- Requires Adobe Acrobat to view
SmartNode™ 4670 Datasheet
November 11, 2013
SmartLink 4670 Datasheet (A4 page size)
November 11, 2013

Manuals (PDF) -- Requires Adobe Acrobat to view
SmartNode 4660 & 4670 Series User Manual
November 06, 2013
Trinity Release 3.0 - Command Line Reference Guide
August 29, 2013
SmartWare R6.4 Software Configuration Guide
August 05, 2013
SmartWare R6.3 Software Configuration Guide
August 05, 2013
SmartNode 4660-4670 User Manual
February 06, 2013
SmartNode Redirection Server Guide, Administrator's Reference
July 12, 2012
SmartNode 4660/4670 Series Guide, Quick Start
June 05, 2012

News Releases
Patton Announces Global Partnership with Yealink, Offering Bundled VoIP Solution
October 17, 2013
Patton, Partnering with SJ Technologies, Exhibits VoIP Solutions for Mexico at ElastixWorld 2013
October 14, 2013
Patton Partners with TESAS to Deliver Bundled VoIP and Unified Communications Solutions for Businesses in Turkey
October 08, 2013
Patton Partners with MTM, Offering Bundled IP-Communication Solutions in Mexico
September 10, 2013
Patton and Snom Expand Partnership, Selling Telephony Bundle with IP Phones and VoIP Gateway
August 26, 2013
Patton Launches SmartNode ESBRs: Right-Priced VoIP Border Control for SMEs
August 08, 2013
Patton Signs Alloy to Deliver VoIP Solutions in Expanding ANZ Market
July 09, 2013
Patton Announces General Availability of Fiber-Optic SmartNode VoIP Gateway Router IADs
March 19, 2013
Patton Ships SmartNode VoIP IADs with ADSL Interface
March 12, 2013
Advice of Charge Service Leverages Patton VoIP Gateways
February 26, 2013
Patton Exhibits Revenue-Enabling Technologies at Mobile World Congress This Week
February 25, 2013
Mobile World Congress : Patton présentera deux nouvelles gammes de produits destinés à la mobilité d'entreprise
February 04, 2013
Patton and TMC Launch Microsoft Lync Solutions News Community
January 30, 2013
Patton Will Present Wireless Bandwidth-on-Demand Internet Routers and Carrier-Grade VoIP Solutions at Mobile World Congress
January 24, 2013
Patton and RUN Communications Team Up to Offer Canada VoIP Gateways that Just Work
January 11, 2013
SmartNode Gateways Cited Among Top Ten VoIP Products for 2012
January 08, 2013
Llegan los Gateways VoIP de Patton para comunicaciones SIP listos para el futuro de Internet
December 18, 2012
Get VoIP Service in Just 6 Minutes from VoIP Supply with the New SIP Enable by Patton and Vitelity
December 07, 2012
Patton Fills VoIP-Market Gap with SmartNode BRI/FXS/FXO Gateway-Router
March 07, 2012
Patton Ships Thousands of SmartNode BRI VoIP Gateways, New Model Coming Soon. . .
February 16, 2012
Patton Scores Seven in a Row: SmartNode™ Wins Internet Telephony's 2011 "Product of the Year"
January 26, 2012

Product/Solutions Guides (PDF) -- Requires Adobe Acrobat to view
SmartNode Product Line Overview
September 26, 2013
3CX IP Solutions Overview
January 23, 2013
IP Paging/Intercom/Access Control with Microsoft Lync Solution Overview
December 18, 2012
The Gateway to Microsoft Lync
December 18, 2012
The Gateway to BroadWorks
October 12, 2012

Service Level Agreement (PDF) -- Requires Adobe Acrobat to view
SmartNode Redirection Service SLA
March 05, 2013

Software Upgrades
SmartNode 4670