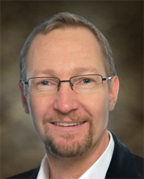 Ramon Felder | Business Development Executive
In his career, with over 15 years of experience in the networking and telecom space, Ramon has acquired a broad know-how of networking technologies including TCP/IP, SIP, H.323, SDH, PDH, Frame Relay and ATM. Participation in European Research Projects and the involvement in international projects from SOHO to Carrier deployments have given him a thorough understanding of the dynamics in global telecom markets and a feel for future developments.

Before joining Patton, Ramon was Product Manager at Ascom, achieving a market leading position with Least Cost Router products in the newly de-regulated European telecom market. Ramon has a master degree in Microtechnology from the Swiss Federal Institute of Technology and an MBA from the Universities of Bern and Rochester NY.