Patton products are manufactured in Gaithersburg, Maryland, USA.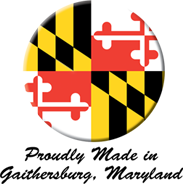 Manufacturing operations include all disciplines of production planning, control and logistics including integrated ERP systems, global component sourcing through mature relationships with distributors and major component manufacturers.

Patton employs Lean Manufacturing principles in all production and planning processes, and makes extensive use of automation in assembly and test processes, including automated optical inspection.

The Gaithersburg manufacturing line incorporates a fully automated no-clean double-sided mixed technology surface mount assembly line, manual assembly, functional test and burn-in capabilities.

Patton has been an ISO 9001 Certified Manufacturer since 1996. All of our assembly employees are trained to IPC-A-610 workmanship standards.

Our products carry the CE mark and other certifications as required

Contract Manufacturing and Design for Manufacturability (CM/DFM)

Patton offers RoHS Compliant Contract Manufacturing (CM), Design for Manufacturability (DFM), Logistics services and mechanical and electrical design CAD services from our ESD protected Gaithersburg, MD facility.

In addition to DFM, land pattern design, Cost Reduction and Yield Improvement services, our capabilities include AOI, electro-mechanical assembly and box-build as well as global sourcing, process development, equipment programming and maintenance, fixture and stencil design, and logistics services.

Our processes and associated chemistries are environmentally friendly and well controlled to ensure all excess and/or residual materials resulting from our processes are disposed of by licensed and bonded recycling firms.

Patton is also equipped to print perfect-bound or saddle-stitched full-color or black/white marketing documents, brochures, user manuals, post-cards, and datasheets.