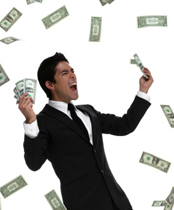 World-Class Support Services

Since 1984 Patton has provided world-class technical support and software updates with every product we sell.* Our unique support proposition drives down total-cost-of-ownership (TCO) and sets Patton apart from other industry players that charge high hourly rates or require costly support contracts.

Support Services Portfolio

The Patton Technical Services team offers a portfolio of technical support services to all our channel partners, resellers and end-customers, including:
Gold-Standard Basic Support*
Gold-Standard Basic Support*

Patton's legendary gold-standard Basic Support includes the following services:
Live-Person Support via phone, fax, and email from Patton's competent and courteous technical services staff during normal business hours. Together with our global network of Certified Channel Partners, Patton will work with you to solve just about any configuration, interoperability or operational problem you may encounter.
Software Updates, published at regular intervals—along with detailed release notes—are dowloadable.
Web Resources offer answers to most questions about installation, set-up, and operation. These include our online knowledgebase of FAQs, product manuals, tech notes and library of published documentation.
*You must register your product within one year of date of purchase to qualify for Patton's basic support and warranty service.

Platinum Premium Support

Patton's platinum-level Premium Support and platinum-plus Premium 24/7 Support address the high-end service requirements of Telecom carriers, Internet service providers, and other organizations that need guaranteed response and resolution times or evening and weekend service.
Platinum Premium Support guarantees a 2-hour response time and 8-hour remedy time during regular business hours for any critical incident
For all the detailed specifications of this service, please see the
Premium Support Data Sheet...



Warranty Services*
Standard One-Year Warranty - comes with every Patton product we sell. Patton will repair or replace the defective product within one year of purchase.
Extended Warranty - extends standard warrantee for up to five years at a reasonable price
Enhanced Warranty with Advance Replacement - Patton ships advance replacement product with next-day priority. Coverage may be purchased for up to five years.
*You must register your product within one year of date of purchase to qualify for Patton's warranty service and free support.

Professional Services

Patton offers professional services that help channels, resellers and end-users make the best use of our products. Patton Certified Channels around the world provide professional services ranging from network design consulting and network planning to installation and maintenance contracts for Patton products. You can hire Patton networking professionals for a few hours or several days to consult with you about network design solutions built on Patton products. Patton can provide complete configurations files or, if you prefer, travel to your site to handle the entire installation. Please contact your regional sales manager for a quote.

Web Support Resources Additional Services:
Turnkey Solutions
Pre-configuration - Patton delivers your SmartNode ready for plug-and-play installation
On-site installation, technical training, and consulting.
For more information about professional services from Patton, e-mail services@patton.com
Let's connect! Here at Patton It is our joy and mission to connect real-world customer challenges with high-quality, right-priced solutions—complemented by unrivaled customer service and technical support. How are we doing? Have you got a compliment or complaint for us? Please share your feedback.


Contact Info
Email
support@patton.com
E-mail sent to support@patton.com will be answered within one business day

Telephone
USA: +1 (301) 975-1007
Switzerland: +41 (31) 985 25 55

Fax
USA: +1 (301) 869-9293