In understanding the technologies involved in industrial networking, it may be helpful to consider some real-world applications. Several such case studies are introduced below.
Industrial Ethernet IoT in Underground Mine Shafts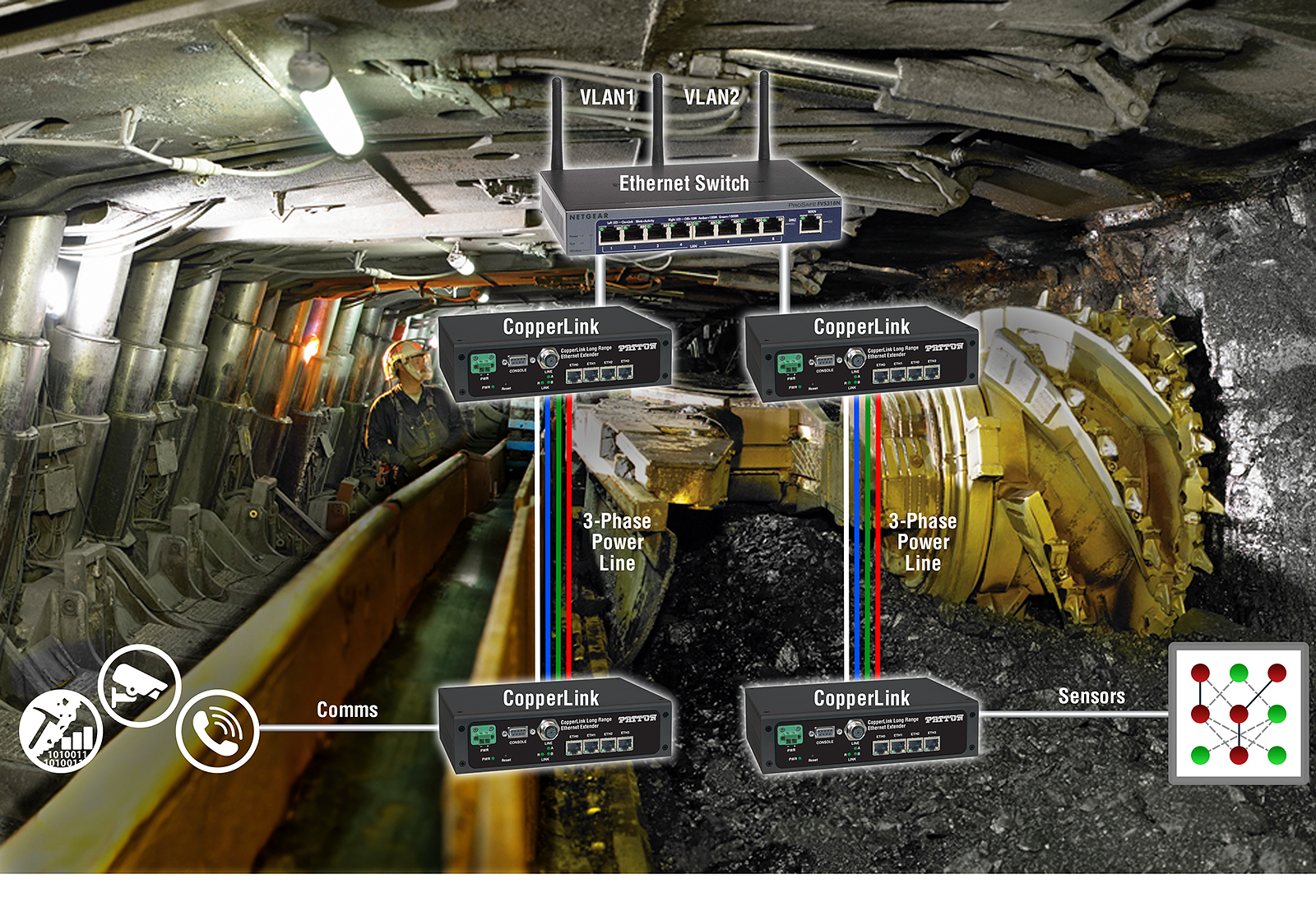 Industrial Network Solution in Coal Mine Shaft
In coal mines, communication between under-ground operations and above-ground systems is difficult. Running dedicated wiring is really not an option and most types of wireless communications won't work. Patton's industrial network solution involved creating a new product that delivers high-bandwidth connectivity throughout miles of underground tunnels, using existing three-phase power lines. A noteworthy aspect of this industrial networking solution is the ability to withstand the electrical noise that mining equipment generates.
>>
Read the full coal-mine case study
Industrial Ethernet IoT in Traffic Control Network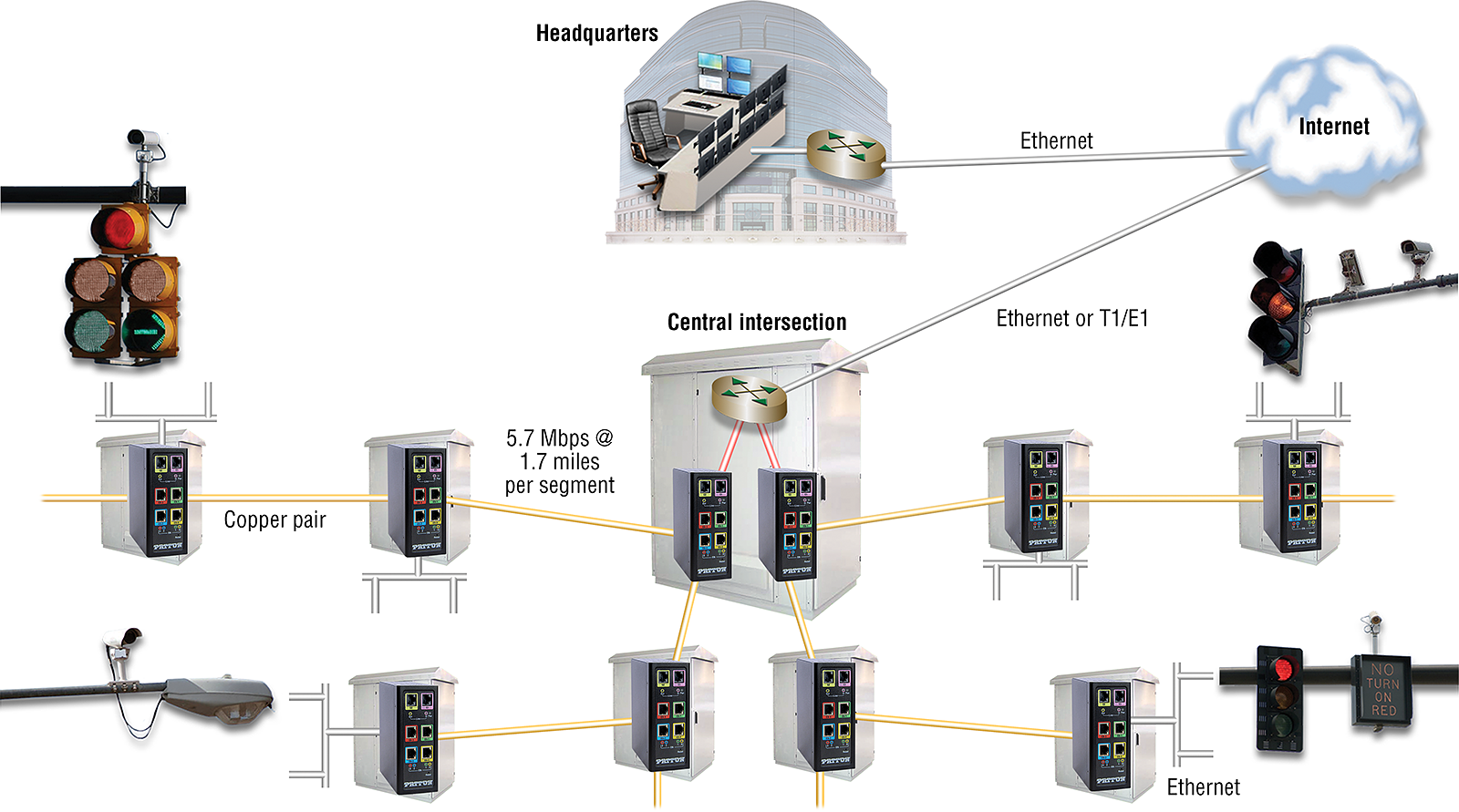 Industrial Ethernet Solution in Traffic Control Application
The Maryland State Highway Administration had a mandate to modernize their traffic-control system. In the updated industrial network solution, video sensors are mounted on traffic-light support structures and inductor sensors are installed under the roadway between intersections. The sensors provide information about the density of drivers facing wait times and the rate of traffic flow through intersections. Patton's CopperLink Ethernet Extenders are an essential network element for this industrial Ethernet solution. By re-using existing infrastructure, Maryland State Highway saved barrels of bucks while avoiding the hassles and delays of new outside-plant construction.
>>
Read the full traffic-control case study