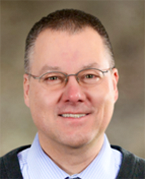 Joachim Wlotzka | Vice President of Engineering


As Senior Director of Engineering, Joachim is responsible for managing and providing leadership to Patton Electronics' global engineering staff. This includes planning and directing all aspects of hardware, software and mechanical development functions and successfully delivering products and solutions to targeted schedules. His mission is to identify and prioritize the company's R&D opportunities, define overall system architectures and oversee key design decisions. He cooperates with other company departments in developing innovative solutions with the ultimate goal of creating sustainable growth and customer satisfaction consistent with the company's targets.

Joachim holds an M.Sc. degree in Mechanical Engineering and Systems Design from Technische Universitaet Muenchen in Germany. From the beginning of his career he was developing software for industrial and networked systems, and he has now over 30 years experience in embedded software and hardware design. Joachim has been with Patton since 1999 in various leading roles within the Engineering Department. Before that he had key engagements at Boehringer Mannheim in the development of medical instruments and at Motion GmbH in the design of distributed industrial automation systems.

In his free time Joachim spends time with his family, engages in outdoor activities, hiking and running, and practices the art of photography.