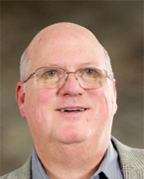 Bryan Dubois | Vice President of Special Projects


Bryan Dubois leads the Special Projects business activities. He is charged with building the organizationís capacity to deliver services including system design, system integration, operation and training. Concentrating in program and project management, the special projects office combines Pattonís expertise in systems, networks and products together with valuable partner resources to meet the requirements of public and private enterprises.

Bryan held other positions since joining the company in 1992. He was Vice President of Product Development from 2000 through 2009, developing all processes and disciplines necessary to create quality products in every product area and re-organizing the department from an engineering focus to the product development focus. Bryan has been a hands-on engineering mentor for all of Patton's product group leaders.

Bryan also worked at Penril-Datability, moving from an entry-level engineer to Member of Technical Staff and Penril's Engineering Manager for the Transmission Products Group. In these capacities, Bryan oversaw the early developments of high-speed modems and digital modem technology. He has served on the PCMIG industry group committee developing computer telephony standards. He currently serves Patton Electronics on the Product Review Board and on the Business Leadership Team.

Bryan is interested in the revitalization of the apprenticeship model of education in business and technical fields. "We need to find new ways to work and learn in a changing world, and new ways to gather people young and old."