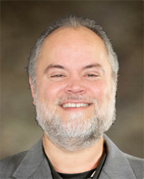 Chris Christner | Director of Marketing Communications


Chris Christner joined Patton Electronics in July 1999. As director of the Marketing Communications department, Chris manages the creation of advertising, product literature, user documentation, and the Patton web sites.

Chris has over 30 years of experience working in the computing and telecommunications industries. Previously, Chris has held Senior Technical Writer and Principal Writer positions with Hughes Network Systems, Star Technologies, and TRW, and a Senior Field Engineer position with PE Systems. Chris has received several international awards of excellence for his technical documentation from the Society of Technical Communications. He worked for two years in Saudi Arabia.