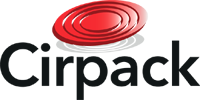 Cirpack

Patton-Certified Product or Service
The Cirpack MultiNode Softswitch

The Cirpack Voice Trunking & Access (VTA) platform is the next-generation telephony switch that operators need to launch their next-generation services: Voip, IP Centrex, triple play, Fixed-Mobile Convergence, etc. For more information visit http://www.cirpack.com.

Interoperability Status: Officially Certified, Lab Tests

Look at Patton's VoIP Products.