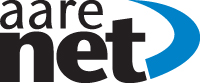 AareNet

Patton-Certified Product or Service


AareNet develops, builds, sells and operates high quality VoIP systems for Telcos, Internet Service Providers (ISPs), City Carriers, Cable TV companies and Utilities. AareNet delivers turn-key systems designed to the customer's needs.

The core element of an AareNet VoIP solution is the AareSwitch. The AareSwitch is a VoIP Softswitch that offers telephony services to end-users. It qualifies therefore as a class 5 switch and offers end-users telephony services second to none in its range of pricing. For more information visit http://www.aarenet.com.

Interoperability Status: Extensive Successful Carrier Deployments

Look at Patton's VoIP Products.