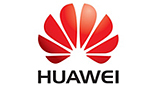 Huawei

Patton-Certified Product or Service


Huawei is a leading global information and communications technology (ICT) solutions provider. Through their dedication to customer-centric innovation and strong partnerships, they have established end-to-end advantages in telecom networks, devices and cloud computing. They are committed to creating maximum value for telecom operators, enterprises and consumers by providing competitive solutions and services. Their products and solutions have been deployed in over 140 countries, serving more than one third of the world's population. For more information visit visit http://www.huawei.com.

Interoperability Status: Officially Certified

Look at Patton's VoIP Products.