pascom - http://www.pascom.net/
Upgrade your business communications with a pascom VoIP phone system and the Patton SmartNode Open Gateway Appliance (SNOGA).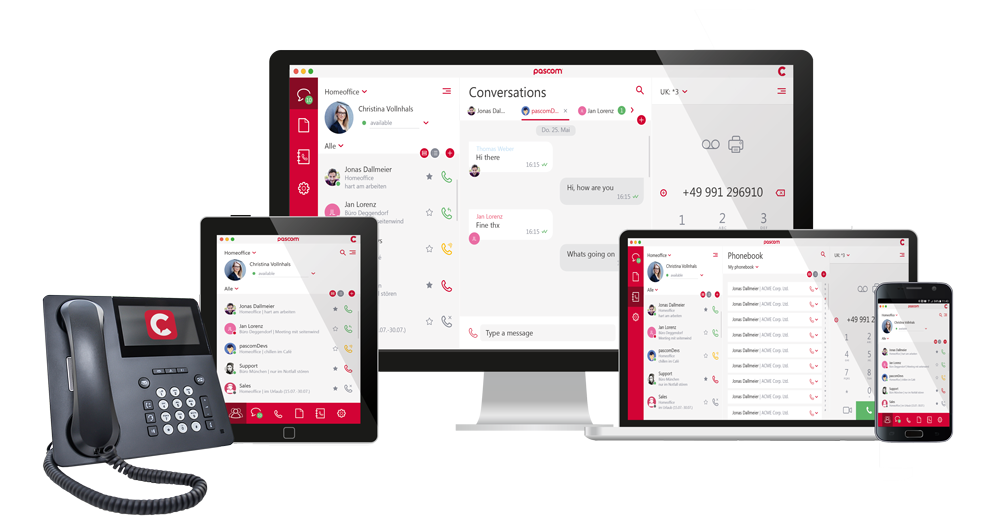 Telephone, Internet, Video Chats, Instant Messaging ... modern Business Communication is now a multi-channel experience - involving various endpoints from numerous vendors all with different platforms.
Added to this is the ever-increasing need for the local networking of all involved. Todayís workplace is global, with work being done anywhere with Internet access.
Successful communication in todayís business world means expertly mastering the intricate interplay of the different channels, endpoints and points of customer engagement.
For the purpose of supporting businesses simply manage this diverse and increasingly dynamic landscape, our pascom Voice over IP phone system was conceived.
pascom manages the entirety of your organizationís telecommunications. pascom is 100% digital and opens up all the benefits that VoIP and Unified Communications has to offer.
With pascom at the heart of your Communications, you will have a centralized, intelligent hub with which you can gain total control over your organizationís communications - no matter how diverse and dynamic your business communication channels.
Patton & pascom
Based on open standards, pascom solutions are compatible with all Patton SmartNode Gateways and Routers which in turn provide an ideal platform from which to connect your pascom PBX with the PSTN and thanks to pascomís Patton auto-provisioning support and intuitive admin Web UI, all Patton Gateways can be quickly configured quickly and with the minimum of effort in just a matter of seconds.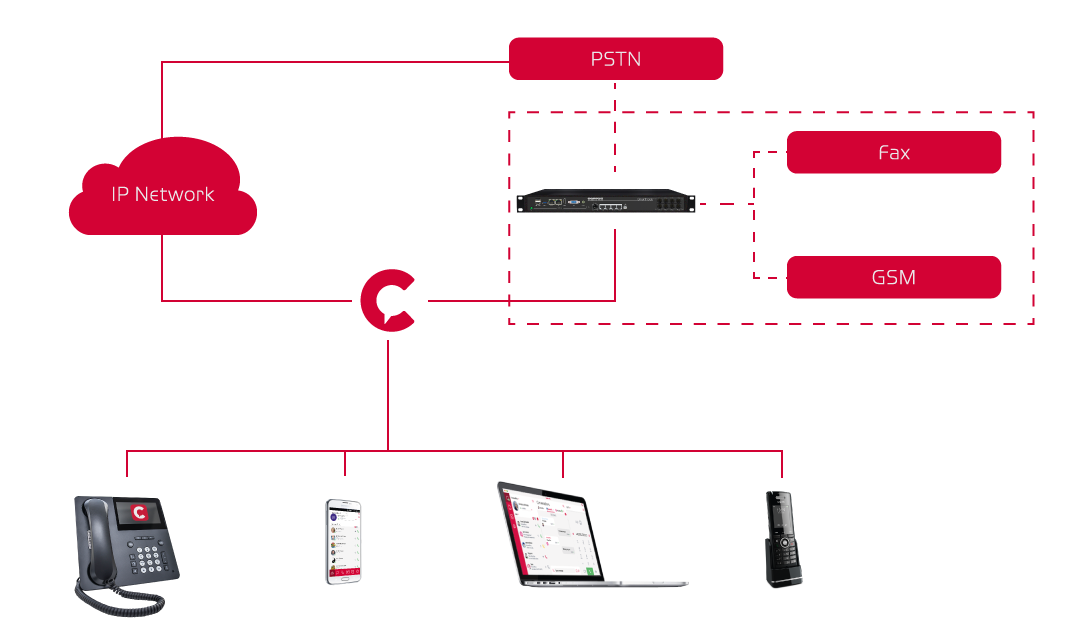 Alternatively, pascom solutions can be operated as an ďall in oneĒ hardware solution with Pattonís SmartNode Open Gateway Appliance (SNOGA).
Patton / pascom Configuration Guides
pascom Patton Gateway Documentation
pascom Phone System