Patton Announces the World's Smallest, Lowest-Cost eSBC for SoHo and SME

9.24.2020

Right-priced for SoHos and SMEs, and providing 4 to 30 concurrent SIP sessions, the SmartNode SN500 from Patton comes with the Patton Cloud edge-orchestration service


"We are excited to offer the industry's first entry-level session border controller. As a SmartNode, the SN500 is cloud powered, so it brings with it a host of valuable management tools and network edge orchestration features."

Buddy Oliver
VP Product Management
PATTON
SmartNode™ VoIP… More than Just Talk! 

GAITHERSBURG, MARYLAND and NIEDERWANGEN SWITZERLAND: Patton Electronics—US manufacturer of world-renowned SmartNode VoIP solutions—announces the new, very-low-cost SmartNode SN500 enterprise session border controller (eSBC) for small-office/home-office (SoHo) and small to medium enterprises (SME) is now available for pre-order.

Expected to begin shipping during October, Patton's new eSBC is the first and only eSBC designed for the SoHo and SMEs markets.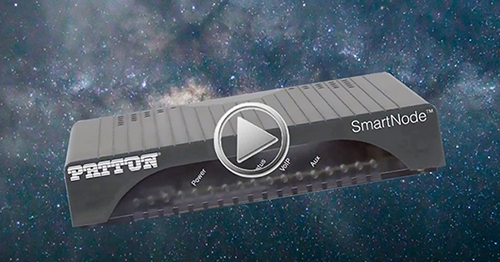 Right-priced for SoHos and SMEs, and providing 4 to 30 concurrent session-initiation-protocol (SIP) sessions, the SN500 provides network protection and protocol normalization (interoperability) for enterprise-class ALL-IP voice-and-data communications systems.

"Now the little guys can finally afford to join the ALL-IP party," said Buddy Oliver, Patton's Vice President of Business Development, "without overpaying for a secure demarc solution."

Now, with the SN500, SoHos and SMEs that want to implement such cloud-based communication services as SIP trunking, unified communications (UC), or hosted PBX can finally address the complex security, interoperability, and service-quality challenges that come with ALL-IP deployments—without paying enterprise-level prices for a more expensive, higher-capacity eSBC than they really need.

Installed at the customer premise, the very-low-cost SN500 provides a clear network separation (demarc point) between the subscriber LAN and the service provider WAN.

"We are excited to offer the industry's first entry-level session border controller. As a SmartNode, the SN500 is cloud powered, so it brings with it a host of valuable management tools and network edge orchestration features," Mr. Oliver said.





SmartNode SN500 Unified Communications as a Service (UCaaS) Application

In conjunction with the Patton Cloud, the eSBC monitors SIP traffic and call quality, and triggers an e-mail or SMS notification whenever call-quality drops.

Using the SN500 eSBC, remote SIP endpoints (phones, computer terminals, etc.) can be easily provisioned, monitored and managed with the Patton Cloud.





SmartNode SN500 SIP Trunking Application

In related news, SmartNode eSBC solutions were recently successfully tested for interoperability and qualified for interoperability and deployment with SIP services from Deutsche Telekom, including the CompanyFlex and DeutschlandLAN SIP Trunk offerings.


### 

About Patton

Patton is all about connections. In today's fast-moving All-IP market, Patton has been diligently innovating, leading the future of communication. It is our joy to connect with our customers and business partners in this mission of network transformation, building on more than four decades of technology expertise in Unified Communications, Network Access, and Network Connectivity. Incorporated 1984, Patton designs and manufactures high-quality, right-priced products and services that connect you to the cloud and the Internet of Things, leveraging virtualization, SDN, NFV, and SD-WAN. 

Patton is uniquely qualified to help connect carrier, enterprise and industrial networks to these advanced new-generation technologies, while preserving investments in legacy TDM and serial communications equipment. Patton's world-class customer and technical support is eager and able to help you get your solution connected and running smoothly. Headquartered in Gaithersburg, MD, USA, Patton is connected with an ever-growing network of technology, business, and sales-channel partners. To connect with local-market requirements, Patton operates training and support centers in locations spanning the globe.

Patton… Let's Connect!

Media Contact: Glendon Flowers | +1 301 975 1000 | press@patton.com