Session Border Controller | SmartNode 5400 eSBC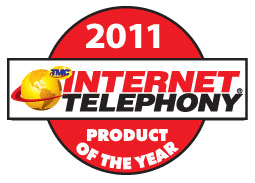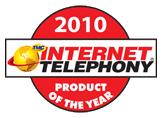 Universal SIP trunking service lets businesses with PBXs use VoIP and other real-time media communications over an end-to-end IP connection. The SmartNode 5400 connects the Enterprise's LAN to an Internet telephony service provider (ITSP), creating a single conduit for multimedia components including voice, video and data.
The SN5400 includes SIP-aware NAT and access controlled lists (ACLs) for maintaining secure communications when SIP traffic crosses the Enterprise edge.
The SN5400 enables IP-based data routing for enterprises in need of a single integrated access device to support their IP data and voice connectivity needs. Routing capabilities include RIP v1/v2, virtual router redundancy protocol (VRRP), Loopback interfaces as well as advanced techniques like policy based routing (PBR).
The SN5400 enables transcoding for up to 64 sessions. As VoIP becomes more popular in Enterprise deployments, more VoIP traffic within Enterprise LANs will be uncompressed as a result of more available bandwidth whereas that traffic on the WAN will be compressed to save bandwidth. SN5400 transcoding between any VoIP codecs enables this optimal utilization of transport network at both sides of the Enterprise border.
The SN5400 provides advanced features like NAT/ NAPT in addition to ACLs and PBR for security and QoS that keep malicious traffic from effecting bandwidth requirements of PBR-marked essential traffic. Downstream QoS ensures important voice and fax calls don't get bogged down by such resource hungry lower priority TCP traffic as FTP downloads.
Whether you connect to your service provider using G.SHDSL or via a PRI connection, the SN5400 provides a single integrated platform for all your connectivity needs. You could also use the Gigabit Ethernet port to connect to an all IP-based service provider. Visit www.patton.com for more information.
Applications
The SN5400 enables Universal SIP Trunking and provides a single Integrated Access Device with features like IP Routing, Redundancy, Security and a SIP registrar for survivability.
In addition, the SN5400 enables Transcoding between two networks to most optimally support the bandwidth requirements. E.g. The internal of the network (LAN) could function on G.711 and the WAN side could then be on G.729 enabled by transcoding.
By using two SN5400 with VRRP enabled an Enterprise could connect to two ITSP and provide for failover incase the primary SIP provider trunk has a problem.