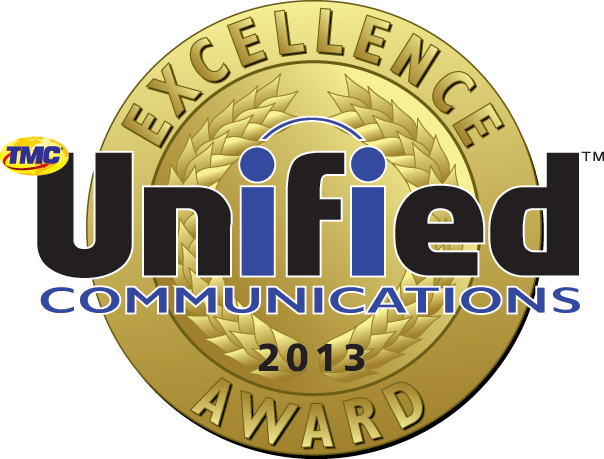 "We chose the Patton SmartNode SN4940 in order to guarantee maximum reliability... It is rewarding to know that we contributed to the restoration of our territory."

Stefano Carlini
Business Development Manager
ATS



Patton honored for delivering an innovative public VoIP network solution with special disaster-recovery capabilities on the heels of twin earthquakes in Modena Italy.

SmartNode™…More than just talk!
GAITHERSBURG, MD, USA and MEDOLLA, ITALY: Patton Electronics (www.patton.com)— US-manufacturer of award-winning SmartNode™ VoIP solutions, BODI rS™ High Availability Fixed & Mobile Routers, and CopperLink™ Ethernet Extenders—has earned the 2013 Unified Communications Excellence Award presented by INTERNET TELEPHONY magazine, published by TMC.

Today's announcement marks Patton's fourth Excellence Award and thirteenth major industry award for SmartNode™ VoIP solutions.

The Unified Communications (UC) Excellence Award recognizes excellence in innovation for Patton's IP-based, voice-and-data network implemented in northern Italy for the Modena regional government.

Delivered on the heels of two severe earthquakes (5.9 on the Richter scale), Patton's UC solution leverages unique technology features in SmartNode VoIP equipment to provide special disaster-recovery capabilities.

Patton has published a free four-page case study

of the award-winning solution as a RealityCheck® success story.

To design and implement the reliable public network, Patton teamed up with local business partner ATS Group Spa. According to ATS Business Development Manager, Stefano Carlini:
"We chose the Patton SmartNode SN4940 in order to guarantee maximum reliability—which in today's market, professional VoIP systems absolutely must offer. Whenever we plan and deploy UC solutions, the extensive range of high-quality SmartNode™ models is a key factor in our customers' strategic decisions." 
For Mr. Carlini, the project also involved a personal dimension:
"As a resident of Mirandola I have personally experienced the events of the earthquake and its consequences. It is rewarding to know that we contributed to the restoration of our territory."
Rich Tehrani, CEO of TMC, said:
"It gives me great pleasure to present our 2013 Unified Communications Excellence Award to Patton for its innovative SmartNode VoIP solutions. The Patton team exhibits a proven commitment to addressing real needs in the marketplace. Such excellence is inspiring to see. I look forward to many future innovations from Patton."
Tehrani shouldn't have to wait long. Patton plans to release several new SmartNode products this year. Meanwhile, Patton unveiled a new SmartNode customer-premise VoIP SBC just two weeks ago. 


Media Contact:
Glendon Flowers
Patton Electronics
+1 301 975 100
press@patton.com 

###


About SmartNode™ VoIP Solutions

Award-winning SmartNode™ equipment delivers state-of-the art VoIP technology that integrates seamlessly with existing analog POTS and digital ISDN infrastructures. Proven interoperability with all major brands of softswitches and iPBXs makes it easy for carriers and enterprises to deploy future-proof VoIP systems quickly and profitably today. Tens of thousands of SmartNode™ products are up and running in enterprise networks and carrier deployments worldwide, including one of Europe's earliest first-line VoIP services.

The SmartNode™ Unified Communication Agent™ (UCA) provides any-to-any multi-path switching (simultaneous SIP, H.323, ISDN, and POTS calls with routing and conversion between TDM/PSTN and IP/Ethernet networks—plus T.38 and SuperG3 FAX) combined with dial-backup and IP-link redundancy for VoIP and data survivability. The UCA also provides VoIP-over-VPN security with encrypted voice via IPsec with AES/DES strong encryption and automated keying via Internet Key Exchange (IKE), plus SIP Registrar for presence/reach-ability. 

SmartNode™ preserves all the ISDN telephony features that ISDN users depend on and network operators require (AOC, CLIP, CLIR, UD64, overlap dialing, and fax, as well as MSN and DID). Built on the industry's most interoperable VoIP platform, the SmartNode™ S-DTA supports ISDN, SIP, H.323, and MGCP/IUA signaling. Patton's SmartWare™ features touch-less auto-provisioning, high reliability, and proven interoperability with all the major-brand softswitches and IP-PBXs.

Scaling from 2 to 2048 voice calls, SmartNode™ VoIP gateways, routers, IADs, Session Border Controllers (SBCs) and SmartMedia TDM+VoIP gateways offer every industry-standard interface, including T1/E1, PRI/BRI STM-1/OC3, DS3, , FXS/FXO, V.35/X.21, Ethernet, G.SHDSL, ADSL2+, and more, while Patton's advanced DownStreamQoS™ technology delivers clear, toll-quality voice on every call. For more information about SmartNode™ equipment, go to www.patton.com/voip.


About Patton

Patton is all about connections. It is our joy and mission to connect real-world customer challenges with high-quality, right-priced solutions—complemented by unrivaled customer service and technical support. Incorporated 1984, Patton has built everything from micro-sized widgets that connect "this-with-that," to carrier-grade Telecom gear that connects subscribers to service-providers. Patton's specialty is interconnecting legacy TDM and serial systems with new-generation IP-based voice, data, and multi-media technologies. 

Headquartered in Gaithersburg, MD, USA, Patton equipment—including VoIP, Ethernet extension, and wireless router technologies—is up-and-running in carrier, enterprise and industrial networks worldwide. Patton works in connection with a growing network of technology, business, and sales-channel partners. To connect with local-market requirements, Patton operates training and support centers in Switzerland, Hungary, Lebanon, India, Vietnam, and the USA.

Patton… Let's Connect!