Learn more about Edge Orchestration with the Patton Cloud in this introductory video:

Patton Cloud makes conventional element management systems obsolete
by delivering virtualized OA&M (Operations, Administration and Management/Maintenance) services.
Recently expanded and enhanced with
element status, statistics, faults, alerts, and alarms
, all these services can be delivered from the Patton Cloud to technical support.
Go Deeper...
Watch this video to learn more about Alerts and Notifications provided in the Patton Cloud: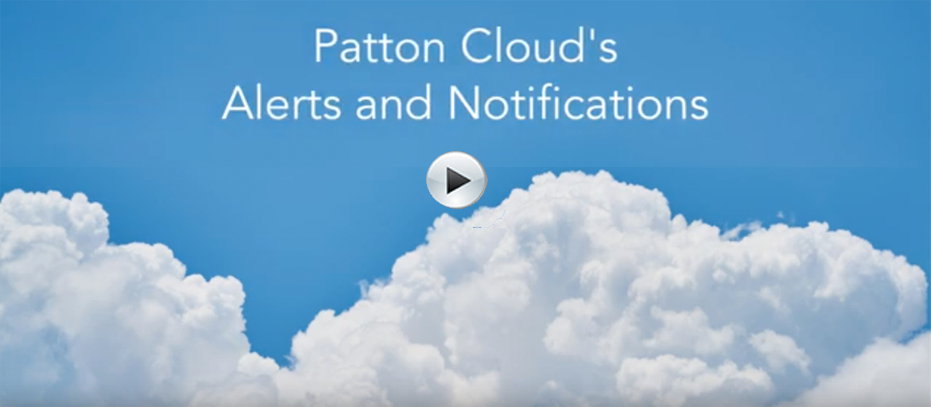 By layering
alerting and alarming
onto its edge-orchestration solution, Patton makes the edge even smarter. A smarter edge means near-instantaneous actions and reactions can be performed in response to real-time network events, alerts, traffic patterns and other dynamic data. The Patton Cloud can monitor any parameter of a smart edge device and any aspect of a service that traverses the edge. All the functions and services the cloud provides an be automated, including alerts, alarms, monitoring reports, and network responses to such real-time data - including automatically re-configuring devices and network elements in real time.
By replacing costly NMS, EMS, alarming, monitoring, and network troubleshooting systems with a comprehensive, virtualized network management solution, the Patton Cloud lowers capital expenses and operational overhead otherwise incurred when rolling out and running an All-IP communications or UCaaS (Unified Communications as a Service) offering.
Still need a bit more background?
Check out these related blog posts:
Network Orchestration Terminology
Short Glossary of Related Acronyms
uCPE - Universal CPE
vCPE - Virtual CPE
CPE - Customer Premise Equipment
QoS - Quality of Service
IaaS - Infrastructure as a Service
SaaS - Software as a Service
SAS - Service Assurance System
QSA - Quality Service Assurance
TSA - Telecom Service Assurance


Common Edge Orchestration Synonyms and related terms
Edge Orchestration
Network Edge orchestration
Intelligent Edge
Network Management
Network Management System (NMS)
Intelligent Network Management
Element Management System (EMS)
Device Management System (DMS)
Configuration Management
Network Monitoring
Service Scalability
Scalable Service Management
Remote Network Management
Remote Network Monitoring
Virtual Network Management System