Now carriers and service providers can reach new customers to increase T1/E1 revenues.


Double distance. RocketLink-G™ models 3088/K and 3088/T give you a simple, low-cost way to maximize revenues from your existing copper infrastructure by extending T1 and E1 services more than twice as far as conventional TDM technologies.

The new RocketLink-G™ G.SHDSL NTUs employ state-of-the-art, standards-based G.SHDSL technology to extend your T1/E1 services far beyond their traditional range—over single twisted pairs.


RocketLink-G™ Feature Highlights
•
Low-cost fixed interfaces: T1/E1, V.35, X.21 & Ethernet
•
NetLink™ plug-and-play for easy installation
•
Remote monitor, control & configuration
•
Built-in local & remote loopback
•
Free Software Upgrades
•
Free Patton Tech Support
•
more. . .
Configurable nx64 data rates make it easy to extend services even father for fractional T1 or E1 subscribers... up to 9.9 miles (16 kilometers).

Low-cost roll-out. Available in -48VDC, 12 VDC and 24VDC power options for convenient installation in carrier environments, these NTUs can operate without expensive DSLAM equipment. Plus Patton's NetLink™ plug-and-play feature makes RocketLink-G™ easy for end-users to install— avoiding costly truck rolls. So RocketLink-G™ solutions dramatically cut the cost of deploying services to new customers.

Value added. Like most Patton products, RocketLink-G™ NTUs include free software upgrades from Patton's web site.

Carrier-class remote management, built-in troubleshooting tools, and free software-upgrades, make Patton's RocketLink-G™ a low-cost G.SHDSL NTU with superior management capabilities. more...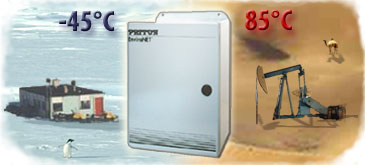 Expand your boundaries. Now you can deliver voice, video, and data communication services in arctic cold (down to -45° C), desert heat (up to 85° C), wind, rain, snow, hail, high humidity, dust, dirt, corrosive chemicals, and worse...

Harsh climates are no barrier for Patton's EnviroNET™ brand of ruggedized, environmentally-hardened network solutions.
EnviroNet™ Telecom & Datacom Gear is ideally suited for...
•
Oil Wells & Refineries
•
Mines & Quarries
•
Ships & Seagoing Vessels
•
Railroad Environments
•
Stadiums & Arenas
•
Pay-Phone Stations
•
High-Traffic Areas
•
Schools, Campuses
•
Subways, Shopping Areas
•
You-Name-It
EnviroNET™ gear is specially designed to withstand environmental extremes so you can put your network anywhere you want it. Read the Press Release...

Safely housed in NEMA4-compliant, environmentally-sealed and thermally-controlled enclosures, EnviroNET™

EnviroNET™
Internals

equipment lets you deliver voice, video and data in the toughest of industrial, enterprise, and telecom environments— indoors or out.

EnviroNET™ solutions include POTS-over-Ethernet extension, T1/E1 extension, routed broadband-access, Voice-over-IP, xDSL, RS-232 device networking, and more...

To learn more about low-cost, high-quality network solutions from Patton. Go to patton.com, email sales@patton.com, or call us at +1 301 975 1000.


Your Comments & Suggestions
Subscribe



Small is good. Smaller size means lighter weight, which means lower shipping costs, which means higher profits for VoIP carriers and cheaper rates for VoIP users. That's how Patton gives everyone a bigger piece of the VoIP pie. Get it?

Push down. Plus Patton pushes way down on operating costs by equipping the SmartLink™ M-ATA™ with no-touch provisioning, remote configuration, web management, free lifetime software upgrades—and free, world-class Patton tech support.

Get it. In other words, VoIP carriers & providers—as well as distributors, resellers, VARs, and integrators—can get a convenient, micro-sized analog telephone adapter with the world's lowest total cost of ownership. more...

Get it. To order, call Patton at +1 301 975 1000 or send an email to sales@patton.com.


Too busy putting out fires to decide which router is right for your system?

Check out Patton's free download, the new

WAN Routers Product Guide.

Patton's newest publication streamlines the decision process to make life a little easier for busy network professionals.

Loaded with helpful charts, useful decision tables and full-color network diagrams, the 20-page guide simplifies router-selection for carrier, enterprise and home-office networks. more info...

Now carriers can deliver feature-rich, enhanced VoIP services with even greater confidence.

Patton's reliable SmartNode VoIP equipment is now certified for interoperability with BroadSoft's value-added network-management and user-calling features. more...